Plant Rx (a division of Kastle Kare) consists of licensed professionals that truly care for our clients landscapes. In order to help you keep your trees and shrubs healthy, we offer a variety of services to identify the needs and treatments required to thrive.
Understanding Plant Health Care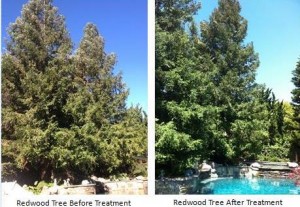 Kastle Kare has the equipment and expertise to care for your tallest trees and the most expansive estate landscapes. Unlike other companies, we have overcome previous barriers that may have limited us to properly treat landscape issues including investing in the right equipment to complete even the biggest jobs. We are one of the only companies in Southern California with tree spraying equipment that effectively reach to the top of trees at heights of 100 feet.
Testing for Necessary Elements
We determine key services needed to ensure the necessary elements for tree and shrub survival including:
Testing for soil structure and drainage problems
Acceptable pH levels in the soil
Sufficient water supply
Acceptable levels of temperature and light
Sufficient space for expanding roots and crowns
Freedom from pests and diseases
Clean air
Professional Consultation
We will arrange for one of our courteous and friendly technicians to provide you with an on-site inspection and consultation of your landscape or estate grounds. This will enable us to identify the areas that need treatment and a regular maintenance plan. The consultation fee is dependent on the service area but will be deducted off the cost of the treatment.