Through our division, Plant Rx, we are experts at diagnosing and treating your home or businesses landscapes pest problems. Our technicians have solved landscape and plant pest problems for homes including elaborate estate grounds, businesses, parks, schools and more.
Pest Identification
There are more than a million different species of insects that have been identified, however, only a few can damage landscape plants. The most common ones include:
Aphids
Aphids are pests that can be winged or wingless. They have pear shaped bodies and are usually green, but may also be yellow, black or other colors. Aphids attack succulent young leaves, and they typically congregate on the undersides of growth. The signs of aphids include sooty mold, ants, or leaves that have become twisted or distorted.
Mealy Bugs
Mealy bugs are small insects about 1/16″ to 1/8″ long that have soft and well-developed legs. Their bodies are covered by a powdery white wax coating that my also surround their egg masses. They attack leaves, twigs and roots. The signs of a mealy bug include white wax deposits, sooty mold on foliage and large amounts of ants.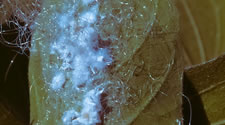 Whiteflies
Adult whiteflies appear as white specks on plants. They deposit large quantities of eggs on the underside of leaves. Stationary larvae are oval, flat, and transparent to green in color when they are alive, and a dull white color when dead. Signs of whiteflies include the top sides of leaves becoming pale or spotted, ants, sooty mold or gnats flying around the plants while larvae are apparent on the undersides of leaves.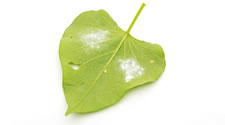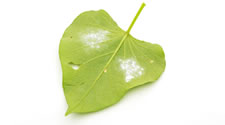 Caterpillars
These larvae of butterflies and moths chew on foliage and are often attacked by many other (beneficial) insects. Signs of caterpillars include chewed or notched leaves, greenish fecal pellets on the foliage and the caterpillars themselves.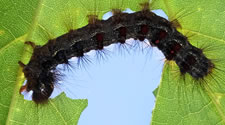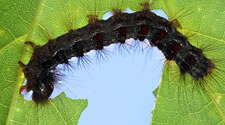 Thrips
Thrips are small, narrow-winged insects, about the size of a comma appearing on this webpage. They scar leaves and drink sap from the wounds. Signs of thrips include a dull, grayish appearance; curling, distorted leaves and flower drop.
Spider Mites
The tiny oval bodies of spider mites are about the size of a period on this webpage thus requiring a magnifying glass to detect them. They can appear red, yellow, green or spotted. Adults spin loose webs on foliage and reproduce rapidly in hot weather. The signs of spider mites include injuries that look like light-colored dots, which gives leaves a dull, gray-green, stippled appearance as well as a fine, loose spider web with an ashy looking residue.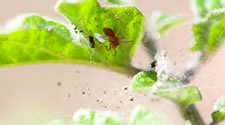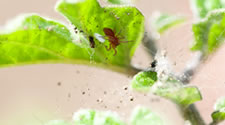 Chinch Bugs
Adult chinch bugs are 1/5″ long and have a black with white patches on them. Young nymphs are smaller and reddish. Chinch bugs only attack St. Augustine grass. Their signs include yellowing and browning of turfgrass, often in hot, sunny areas that are next to driveways, walkways or in over-fertilized lawns.
Fleas
While most people think of fleas as just a nuance to pets, they can actually hop great distances and hang out on plants until a blood source (such as a cat or dog) comes along. Fleas are dark-colored and are approximately 1/8″ long. Typically, they are prevalent in areas where pets bed down or dig holes. Fleas can be treated outdoors by Plant Rx but should you have an infestation inside your home, we can treat the home through our Bug Blasted division.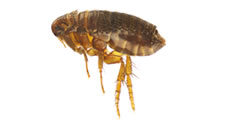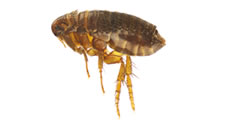 Ants
Ants have a body segmented into three parts with a narrow waist. The sizes range from 1/16″ to 1/2″ depending on the species. Most ants are not harmful but the fast moving Fire Ants can be a major problem because they have the ability to bite humans and leave welts. The signs of ants include presence on plants, existence of mounds and ants in trails. Ants can be treated outdoors by Plant Rx but should you have an infestation inside your home, we can treat the home through our Bug Blasted division.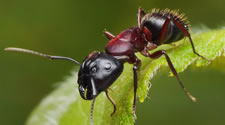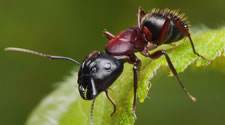 Preventative Treatments
The prevention of certain plant pests can save you thousands of dollars and keep your landscape looking beautiful and healthy. We also offer systemic treatments that aid in the prevention of returning infestations.
Professional Consultation
We will arrange for one of our courteous and friendly technicians to provide you with an on-site inspection and consultation of your landscape or estate grounds. This will enable us to identify the areas that need treatment and a regular maintenance plan. The consultation fee is dependent on the service area, but will be deducted off the cost of the treatment.